Chris Greaves
Director, Solicitor, Head of Family, LLB
Qualified:  1987
Children cases, Child care, Landlord and tenant
Chris has practiced in Caerphilly for over thirty years and was a co-founder of the firm in 1994.  He heads up the firm's Family Practice and has a wealth of experience in all aspects of family law.  He has been a long standing member of the Law Society's Children Panel, a specialist group of solicitors conducting children cases, including child care.  Chris holds an accreditation reflecting this.  In particular, he specialises in cases involving Social Services and provides advice across the wide range of issues in this field and when necessary, represents family members to liaise with local authorities.
Chris also deals with Conveyancing and Probate matters and has done since 1985 when he started training but has now adopted a supervisory role having left the day to day case load to the heads of department. He also acts on Landlord & Tenant matters.
Comments made by clients include: "Thank you so very much for all the help and advice you have given us through a very difficult time your help and advice has enabled us to provide our grandchildren with a loving caring and safe home"
Leanne Evans
Director, Solicitor, Head of Wills & Probate, LLB DipLP
Qualified: 1997
Family, Wills & Probate, Powers of Attorney
Leanne heads up the Wills & Probate Department at Evans & Greaves, which she joined in 1995 as a Trainee Solicitor.  She qualified in 1997, became a partner in 2001 and has a busy practice of private family law matters.  A grateful client with a complex separation/property/child contact issue commented that she has "full legal competence, personal compassion and a wealth of knowledge and understanding"
Leanne is the firm's COFA and also drives day to day marketing and administrative matters.  She recently led the rebranding and refurbishment of the firm.
Emma Mason
Conveyancer, LLB, GCILEx.
Emma graduated from the University of South Wales in 2010 with a 2:1 Bachelor of  Law and Criminology, and has worked in the conveyancing field ever since. Emma worked with a large city firm from 2013 and progressed from a legal assistant to a Conveyancer until joining Evans and Greaves Solicitors in July 2021.
Emma completed the CILEx Graduate Diploma in Law in 2018 and is currently working towards her Fellowship and becoming a Chartered Legal Executive.
As well as all aspects of residential conveyancing; including freehold and leasehold sales and purchases; new build properties and re-mortgages, Emma also has experience of dealing with Transfers of equity, freehold reversion and lease extensions.
A comment from one of Emma's clients "I just wanted to say how grateful I am to Emma Mason. She helped me out with a conveyancing query following the death of my Mum. She could not have been more helpful and friendly and I cannot thank her enough. I have had some dreadful experiences with solicitors in the past and so from now on I will be using Evans and Greaves. Thank you again."   Another client commented  " thanks for all your help & support with all that's been going on over the last few months-means a lot to us as a family & it's mighty appreciated".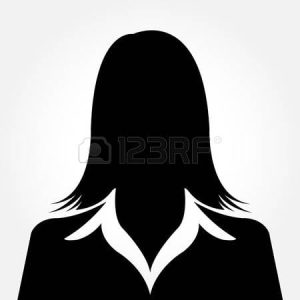 Emma Prothero
Licensed Conveyancer
Emma graduated in Law from the University of Glamorgan in 2011 before completing the Legal Practice Course in 2012.
Emma began her legal career in a city firm dealing with re-mortgages where she worked as a supervisor, she then joined a firm in the Caerphilly area as a Legal Assistant, during which time she completed her training with the Council of Licensed Conveyancers and became qualified as a Licensed Conveyancer in August 2020.
Emma can deal with all aspects of residential conveyancing including, freehold, leasehold, un-registered transactions, and re-mortgages.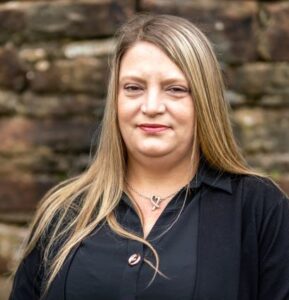 Maria Hurd
Office/Accounts Manager
Maria started her employment at Evans & Greaves in June 1997 as a Secretary to  the Senior Partner.   Her career within the practice has taken her between the then Criminal Department and Conveyancing Department, where her role developed into a legal assistant.  In June 2015, seeking a different challenge, Maria took on the role of Legal Cashier within the Accounts Department.
Such was Maria's experience and knowledge of the business she was promoted to  Office and Accounts Manager in September 2019.
Maria celebrates 25 years of service at Evans and Greaves Solicitors this year!